Automatic Focus Laser Marking Machine
Laser marking or engraving have been widely used in industry for several decades for identification or traceability needs. It constitutes an advantageous industrial alternative to many mechanical, thermal or inking processes on many materials, metals, plastics or organic. Laser marking, without contact with the part to be marked, and capable of finely and aesthetically reproducing complex shapes (texts, logos, photos, bar codes or 2D codes) offers great flexibility of use and does not require any consumable.
Almost any material can be marked with a laser source. As long as the correct wavelength is used. Infrared (IR) is most commonly used (1.06 microns and 10.6 microns) on most materials. We also used little laser markers with wavelengths in the visible or in the ultra violet. On metals, whether by etching or surface annealing, it provides durability and resistance to acids and corrosion.
On plastics, the laser acts by foaming, or by coloring material in addition to the pigments possibly present in it. Marking on transparent materials is also possible with lasers of the appropriate wavelength, usually UV or CO2. On organic materials, laser marking generally acts thermally. A laser marker will also be used on all these materials for marking by ablation of a layer or of a surface treatment of the part to be marked.
The autofocus function is different to the motorized focus. The motorized z axis also need to press the "up" & "down" button to adjust the focus, but autofocus will find the correct focus by itself. Because it has a sensor to sensor the objects, we set the focus length already. You just need to put the object on the worktable, press "Auto" button, then it will adjust the focus length by itself.
It used for various products such as gold & silver jewellery, sanitary ware, food packing, tobacco products, medicine packing, medical apparatus and instruments, watches & glassware, auto accessories, electronic hardware and so on.
Model

F200PAF

F300PAF

F500PAF

F800PAF

Laser Power

20W

30W

50W

80W

Laser Wavelength

1064 nm

Pulse Width 

110~140ns

110~140ns

120~150ns

2~500ns (Adjustable)

Single Pulse Energy

0.67mj

0.75mj

1mj

2.0mj

Output Beam Diameter

7±1

7±0.5

M2

<1.5

<1.6

<1.8

<1.8

Frequency Adjustment 

30~60KHz

30~60KHz

50~100KHz

1-4000KHz

Marking Speed

≤7000mm/s

Power Adjustment 

10-100%

Marking Range 

Standard: 110mm×110mm, 150mm×150mm optional

Focus System

Autofocus

Cooling System

Air cooling

Power Requirement

220V±10% ( 110V±10%) /50HZ 60HZ compatible

Packing Size & Weight

Machine: Around 68*37*55cm, Gross weight around 50KG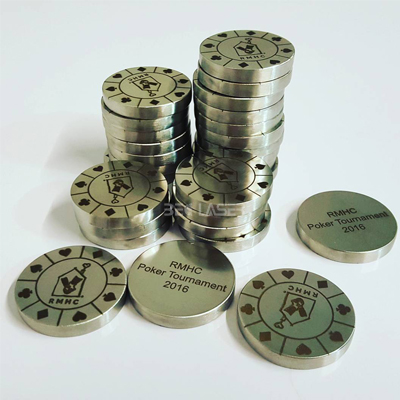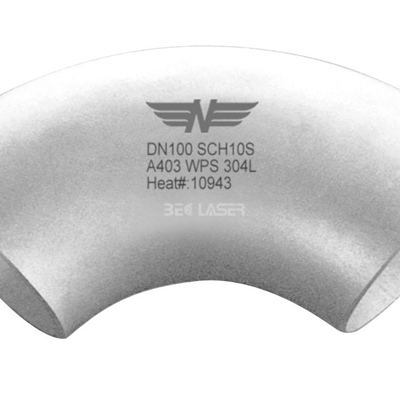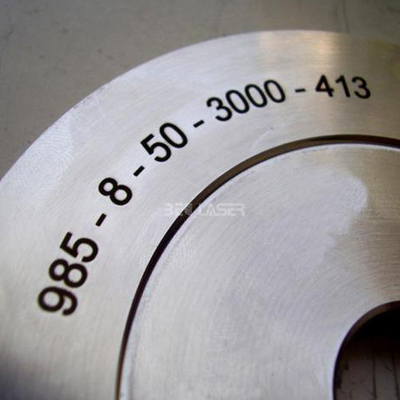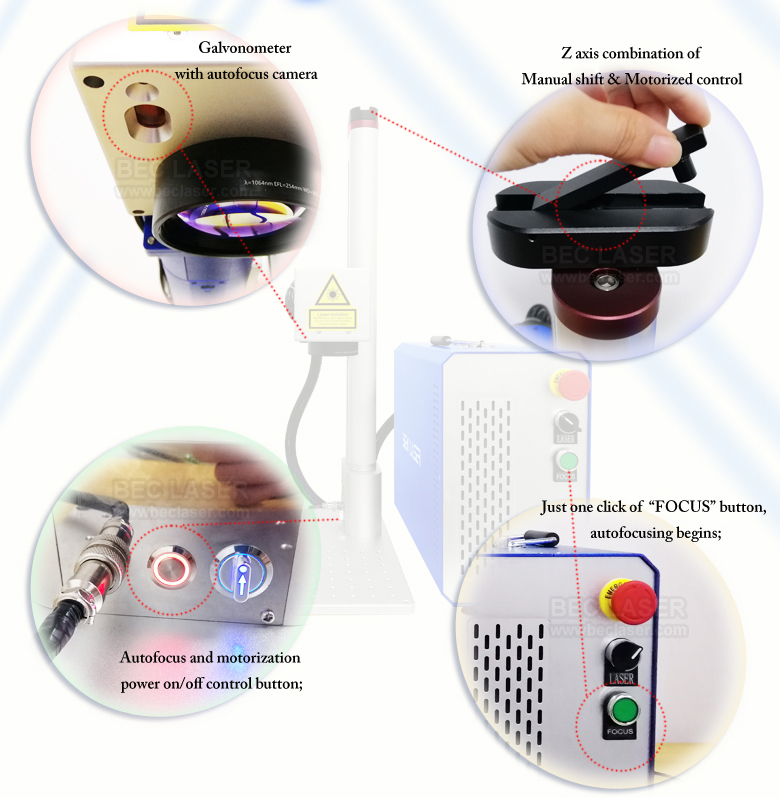 ---
Previous:
3D Fiber Laser Marking Machine
---
Write your message here and send it to us