Fiber Laser Marking Machine – Manually Portable Model
The laser marking machine has a wide range of functions. This machine is a fiber laser marking machine with high photoelectric conversion rate, good laser beam quality, long life, maintenance-free within 100,000 hours, can run within 24 hours, and can adapt to harsh working environments.
Its structure is designed in a split type, because there is enough space to install not only 20W/30W/50W lasers, but also 80W/100W/120W lasers, so there are multiple options for power.
With double red light galvanometer, high accuracy and easy operation.
Because of its low energy consumption, it can save costs.
Environmentally friendly, no pollutants, will not pollute the surrounding environment.
The cooling method is air cooling.
The equipment is suitable for metals (gold, silver, aluminum, stainless steel, brass, etc.) and other ordinary non-metallic materials (such as ABS/PVC/PE, etc.). In addition, it is also one of the first-choice machines in the jewelry industry and medical industries.
1. Multi-power laser light source, can be used in many industries.
2. Fast speed, high efficiency, stable output power and high reliability.
3. Life is long, maintenance-free within 100,000 hours, can be operated within 24 hours, and working conditions are harsh.
4. The electro-optical conversion efficiency is high, the energy coupling loss is small, and the power consumption is only 0.5 KW/hour.
5. Small size, easy to carry, saving production space.
6. It belongs to non-contact processing, does not damage the product, has no tool wear, and has good marking quality.
7. It adopts computer control and is easy to realize automation.
Fiber laser marking machine suitable for metal, such as stainless steel, aluminum, brass, copper, gold, silver and so on.
Also suitable for marking the surface of ordinary plastics, such as PVC, ABS, PE, PC, etc.
Model

F200P

F300P

F500P

F800P

F1000P

Laser Power

20W

30W

50W

80W

100W

Laser Wavelength

1064nm

Minimum Line Width

0.02mm

Single Pulse Energy

0.67mj

0.75mj

1.0mj

2.0mj

1.0mj

Beam Quality

<1.5M²

<1.6M²

<1.8M²

<1.6M²

Spot Diameter

7±1

7±0.5

6.5±1

Repeat Frequency Adjustment Range

30-60HZ

40-60HZ

50-100HZ

1-4000HZ

20-200HZ

Minimum Characters

0.1mm

Marking Range

110mm×110mm/ 160mm×160mm optional

Marking Speed

≤7000mm/s

Cooling Method

Air cooling

Operating Environment

0℃~40℃(Non-condensing)

Electricity Demand

220V ( 110V) /50HZ ( 60HZ)

Packing Size & Weight

Around 42*73*86cm; Gross Weight Around 52 kgs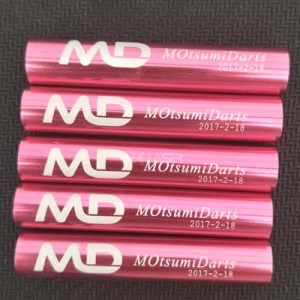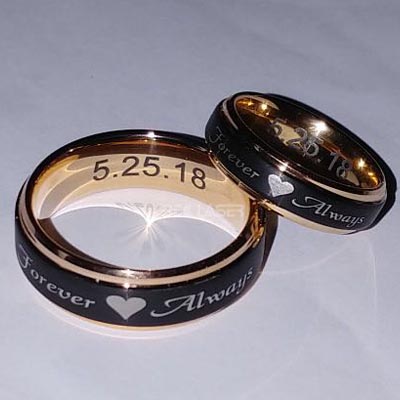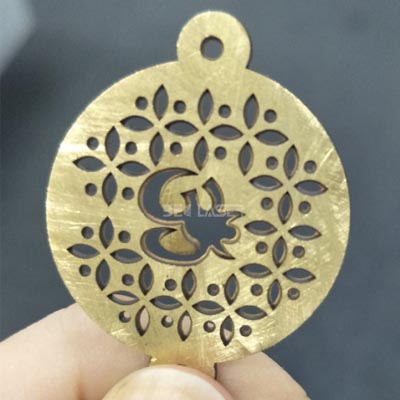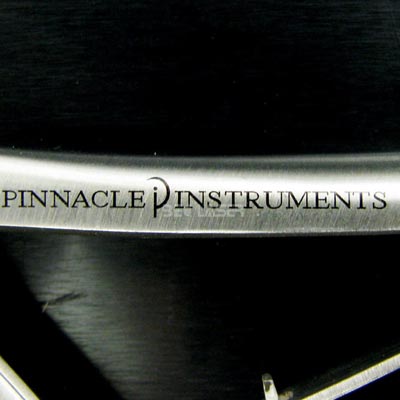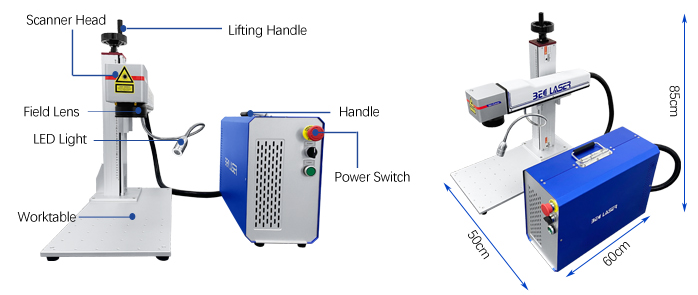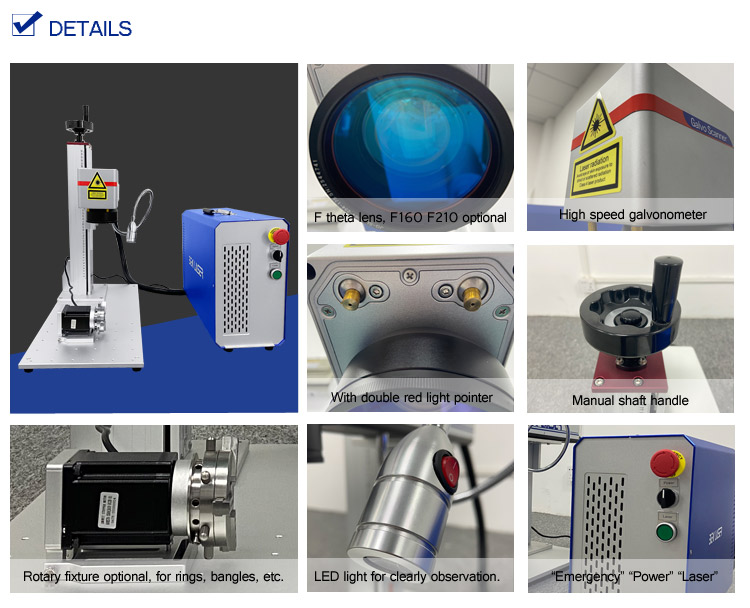 ---
---
Write your message here and send it to us