Online Flying Laser Marking Machine – CO2 Laser
It is a special online flying CO2 laser marking machine for the automatic production line, compared to the traditional ink jet printer. It has zero consumption of any materials, no need ink, no pollution, no noise, energy saving and environmental protective.
Stable laser power output, good quality light spot, high precision marking, fast speed, engraving depth can be freely adjust.
1. Marking control system special for production line fast speed marking.
2. High speed galvanometer mirror scanner of CO2 laser machine, high marking speed, and precision marking effect.
3. 10640nm laser focused spot is very tiny, suitable for very high precision marking.
4. No consumable, no need put ink.
5. Air cooling, which can ensure machine work stably.
6. Greatly reduce the depreciation cost, satisfying customers' stable large quantity producing.
7. Performance is more stable, work continuously for 24 hours and the maintenance time of the laser is more than 45,000 hours.
8. Special marking software, can text, graphics, date, time, serial number, bar code, automatic jump number and other information.
9. Support PLT, AI, BMP and other documents, directly using SHX, TTF font.
Model

C300F

C550F

C1000F

Laser Power

30W

55W

100W

Wavelength

9.3μm~10.6μm

Minimum Line Width

0.1mm

Beam Quality

M²:1.5

Minimum Character

0.4mm

Spot Diameter

0.03mm

Repeat Frequency 

1~50KHz

Power Adjustment Range

10-100%

Marking Range

Standard: 100mm×100mm/150mm×150mm

Scanning Speed

≤7000mm/s

Cooling Method

Air cooling

Operating Environment

10℃~35℃(Non-condensing)

Electricity Demand

220V ( 110V) /50HZ (60HZ)

Packing Size & Weight

Around 127*56*63cm, 84KG
Online flying CO2 laser marking machine is suitable for marking all kinds of nonmetal materials, but not suitable for marking metal materials. Machine is suitable for almost all non-metal materials, including leather, rubber, wood board, bamboo products, organic glass, ceramic tile, plastics, marble, jade, crystal, fabric, plastics, electronic parts etc.The online laser marking machine can be widely used for food and beverage, pharmaceutical, tobacco, leather, packaging, building materials, lighting, jewelry, cosmetics, mobile phone back cover, mobile phone case, kitchen & bathroom hardware, clock and watch back cover, medical apparatus and instruments,tools accessories, electronic component,auto parts,pipe,cable and other industries.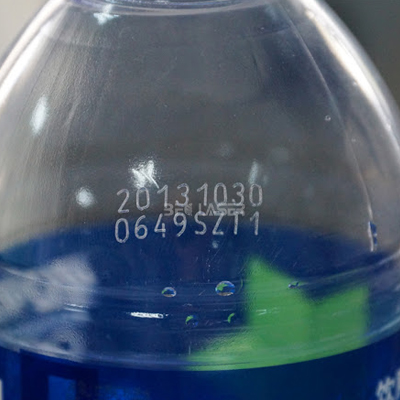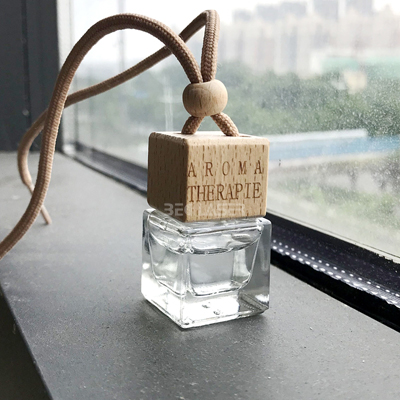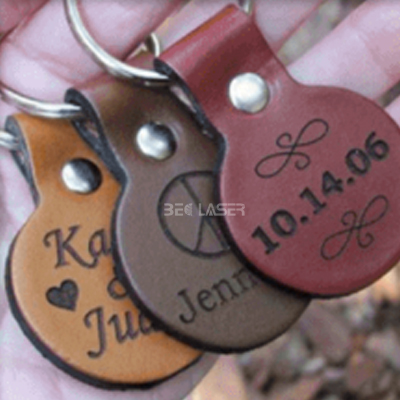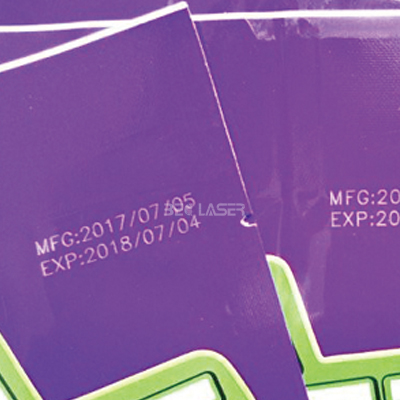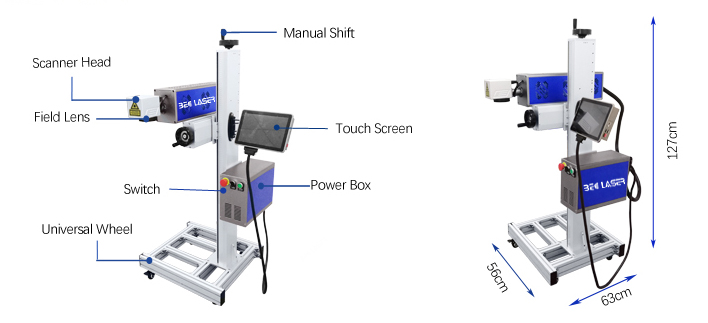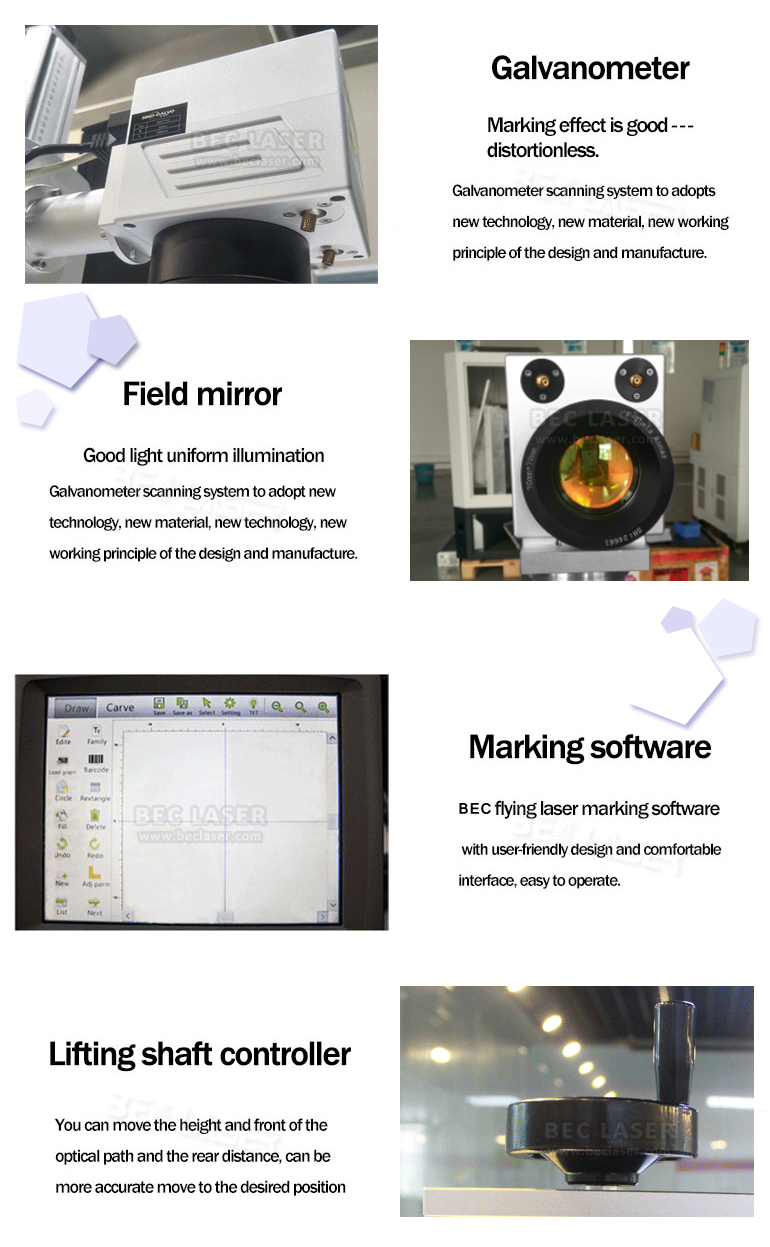 ---
---
Write your message here and send it to us