UV Laser Marking Machine – Portable Type
UV series of laser marking machine adopts high-quality ultraviolet laser generator.
The ultra- small focusing spot of 355nm ultraviolet light can ensure hyper fine marking and the minimum marking character can be accurate to 0.2mm.
The system is suitable for processing those materials that have big reactions to thermal radiation.
Ultraviolet lasers have benefits that other lasers do not have that is Ability to limit thermal stress.This is because most UV laser systems are running at low power. It is widely applied on industrial. By using techniques sometimes called "cold ablation",the beam of the UV laser produces a reduced heat affected zone and minimize the effects of edge processing, carbonation, and other thermal stresses.These negative effects are usually present with higher power lasers.
1. High quality light beam,small focal point,ultra- fine marking.
2. The laser output power is stable and the equipment reliability is high.
3. Small size, easy to handle, flexible and portable.
4. Low energy consumption,environmentally friendly,no consumables.
5. Widely used,because most materials could absorb UV laser.
6. It can support logos and graphs designed in DXF format from Auto-CAD, PLT, BMF, AI, JPG, etc.
7. Long life, maintenance free.
8. It can mark date, bar code and two-dimension code automatically.
9. It with very little heat affecting area, it won't have heat effect,there is no burning problem,pollution-free,non-toxic,high marking speed,high efficiency, the machine performance is stable, low power consumption.
UV laser marking machine is mainly used to mark, engrave and cut for special materials.
The machine can meet the requirement of marking on most metal materials and some non-metal materials.
It can be widely applied in ultra-fine laser marking in high-end market, such as keyboards of cell phone, auto parts, electronic components, electronic appliance, communication apparatus, sanitary wares, kitchenware, sanitary equipment, glasses, clock, cooker etc.
Model

U03P

U05P

Laser Power

3W

5W

Laser Wavelength

355nm

Minimum Line Width

0.01mm

Beam Quality

M2≤1.2mj

Spot Diameter

Non-expanded: 0.7±0.1mm

Beam expansion: 7.0±1.0mm

Pulse Width

<15ns@30KHz

<15ns@40kHz

Repeat Frequency

20KHz-200KHz

Power Adjustment Range

10-100%

Marking Range

Standard: 100mm×100mm/150mm×150mm

Scanning Speed

≤7000mm/s

Operating Environment

10℃~35℃(Non-condensing)

Electricity Demand

220V ( 110V) /50HZ (60HZ)

Cooling Method

Water cooling

Packing Size & Weight

Around 71*71*81cm, 82kg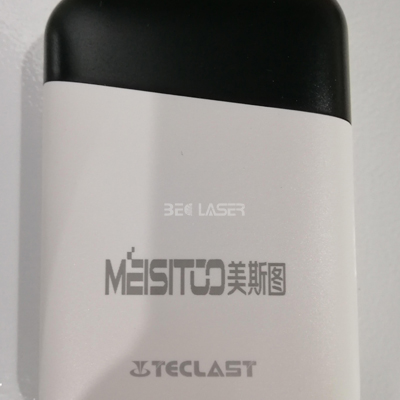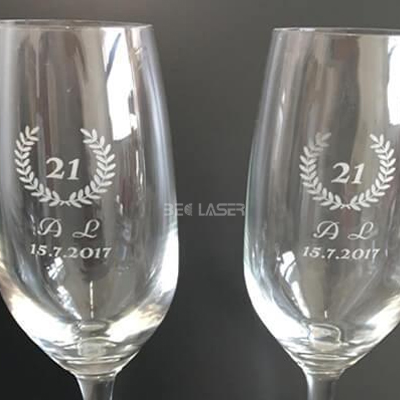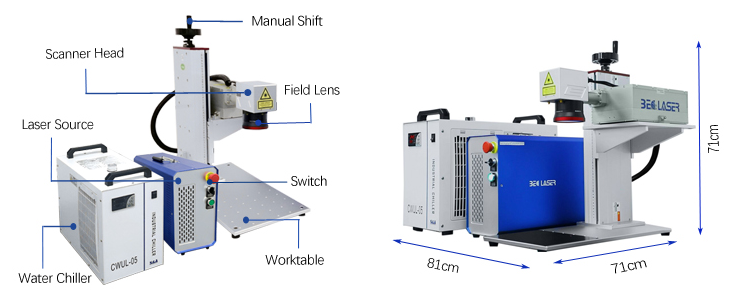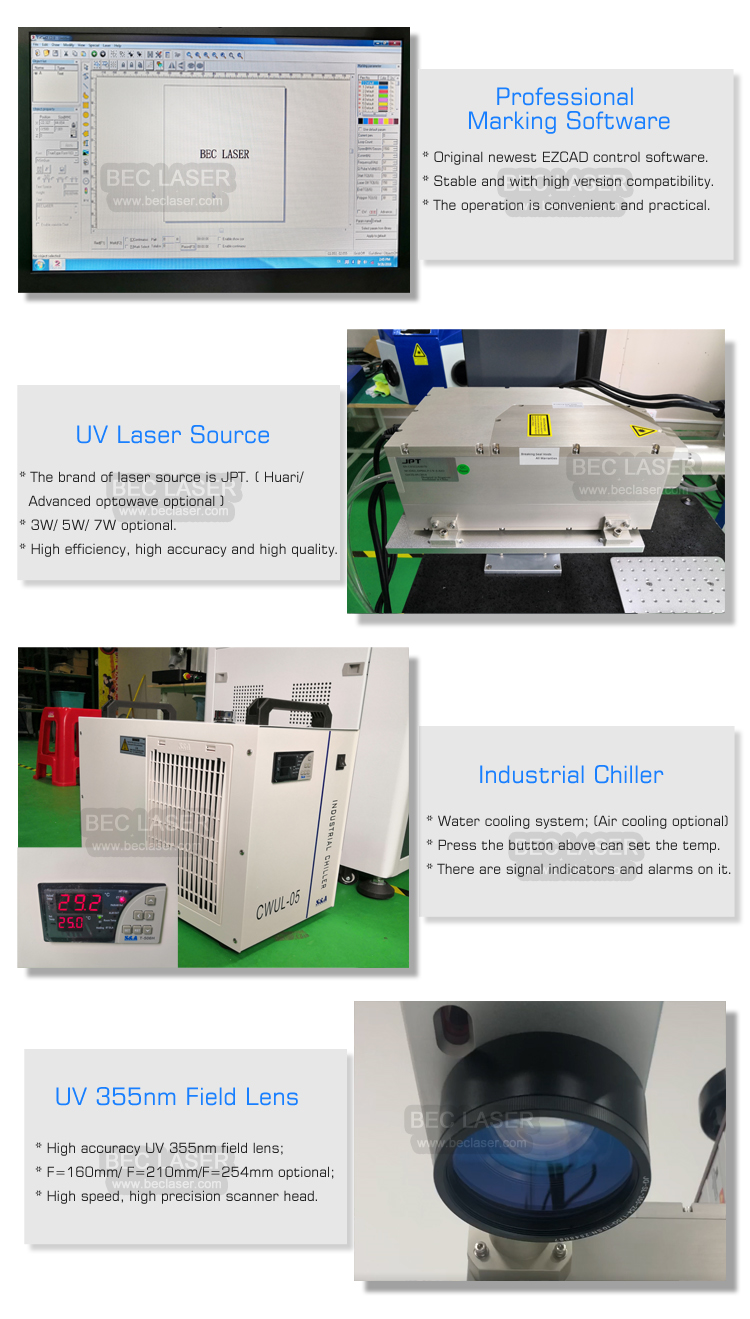 ---
---
Write your message here and send it to us