UV Laser Marking Machine – Tabletop Type
UV 3W/5W series of UV laser marking machine adopts superior performance ultraviolet laser generator. UV laser is cold light source.
The ultra-small focusing spot of 355nm ultraviolet light can ensure hyper fine marking and the minimum marking character can be accurate to 0.2mm.
Additionally, UV laser is optical fiber laser integrated structure, it has no optical pollution, no power of the coupling loss, compact structure compact, air cooling, with possess the high efficiency and reliability.
1.355um UV laser focused spot is very tiny, suitable for very high precision marking.
2.Stable performance , small size, low power consumption.
3.High-speed scanning galvanometer mirror system ensures its high precision.
4.Cold light, no heat effect, minimal heat affected zone, no thermal effect, no material burning issue.
5.Higher pulse stability, namely better pulse consistency of laser produces the same carving effect, so it's very suitable for precision marking. Higher pulse repetition frequency meets the need of quick marking and high production efficiency.
6.High efficiency of the photoelectric conversion and long service life.
7.It can support logos and graphs designed in DXF format from Auto-CAD, PLT, BMF, AI, JPG, etc.
The UV laser marking machine is applicable for marking on various kinds of plastic materials (PCB boards, phone chargers, camera covers, USB flash surface, caps, plastic bottles, plastic bags, ABS covers, Rubber etc), and glass materials (glass bottles, glass cups etc).
It is widely also applied in ultra-fine laser process of the high-end market, such as computer keyboards, auto parts, communications equipment, medical equipment, bathroom equipment, food packaging, beverage, health care products, plastic buttons, business cards, clothing accessories, cosmetics packaging, car decoration, wood, logos, characters, serial number, bar code, PET, ABS.
Model

U03T

U05T

Laser Power

3W

5W

Laser Wavelength

355nm

Minimum Line Width

0.01mm

Beam Quality

M2≤1.2mj

Beam Diameter

Non-expanded: 0.7±0.1mm

Beam expansion: 7.0±1.0mm

Pulse Width

<15ns@30KHz

<15ns@40kHz

Pulse Frequency Range

20KHz-200KHz

Power Adjustment Range

10-100%

Marking Range

Standard: 100mm×100mm/150mm×150mm/175mm×175mm

Scanning Speed

≤7000mm/s

Operating Environment

10℃~35℃(Non-condensing)

Electricity Demand

220V ( 110V) /50HZ (60HZ)

Cooling Method

Water cooling

Packing Size & Weight

Around 111*106*87cm, 162KG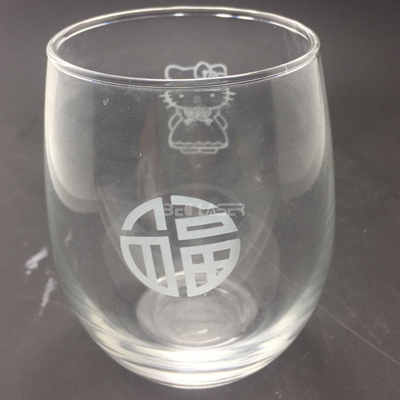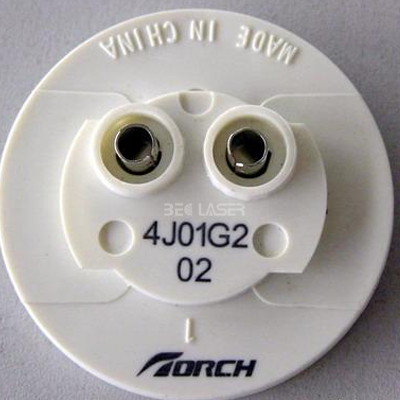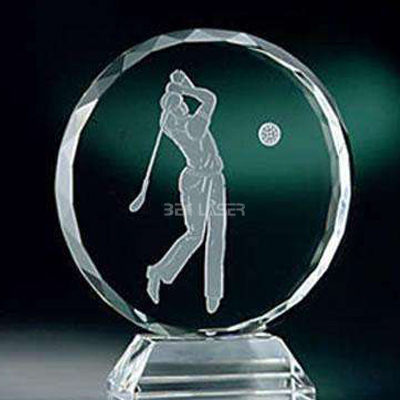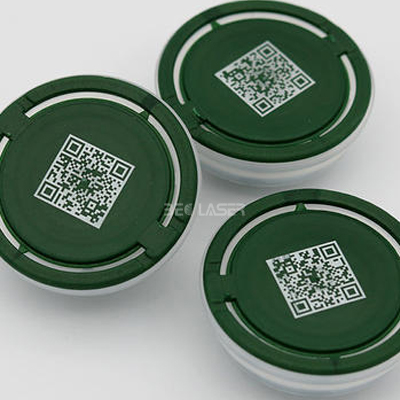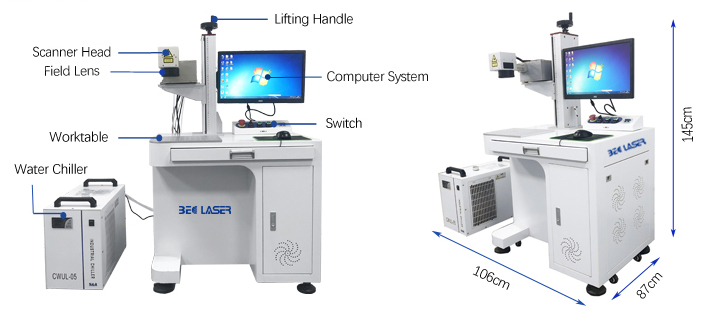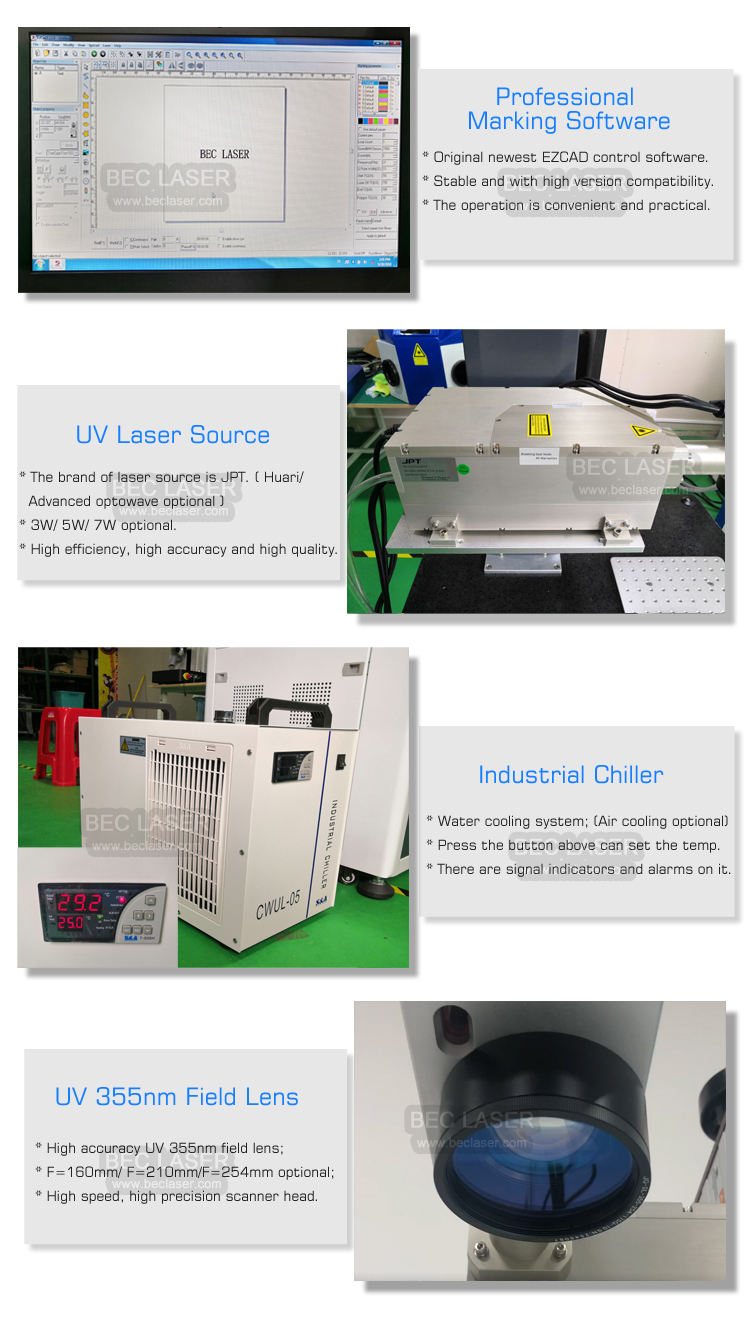 ---
Previous:
UV Laser Marking Machine – Portable Type
Next:
Wholesale Dealers of China UV Laser Marking Machine Huaray 3W 5W Ceramics Glass PVC Laser Engraving Machine 355nm Galvo Scanner UV Laser Marker Machines
---
Write your message here and send it to us